A quick word with Neil Smith
Cray Wanderers are just a couple of weeks into pre-season and this weekend sees a first for the club as the Wands take part in the inaugural Jersey Bull Cup in St. Helier on Saturday and Sunday
Here Cray Wanderers manager Neil Smith looks ahead to the trip, the challenge that FC United of Manchester will provide, his thoughts on the early weeks of pre-season and looks ahead to the new fixtures announced later today.
Pics: Jon Hilliger/www.hilligerpix.com
Hello Neil.  Welcome back for pre-season and to your coaching/match day staff and all the players, new and retained and it promises to be an exciting season.
This weekend sees a first for the club as we travel to Jersey for the first time to play in the Jersey Bulls Cup as we face FC United of Manchester or either the hosts or Hashtag United. The second oldest football club take on three of the youngest, most ambitious supporter driven football clubs.  What are your thoughts on the tournament and the trip?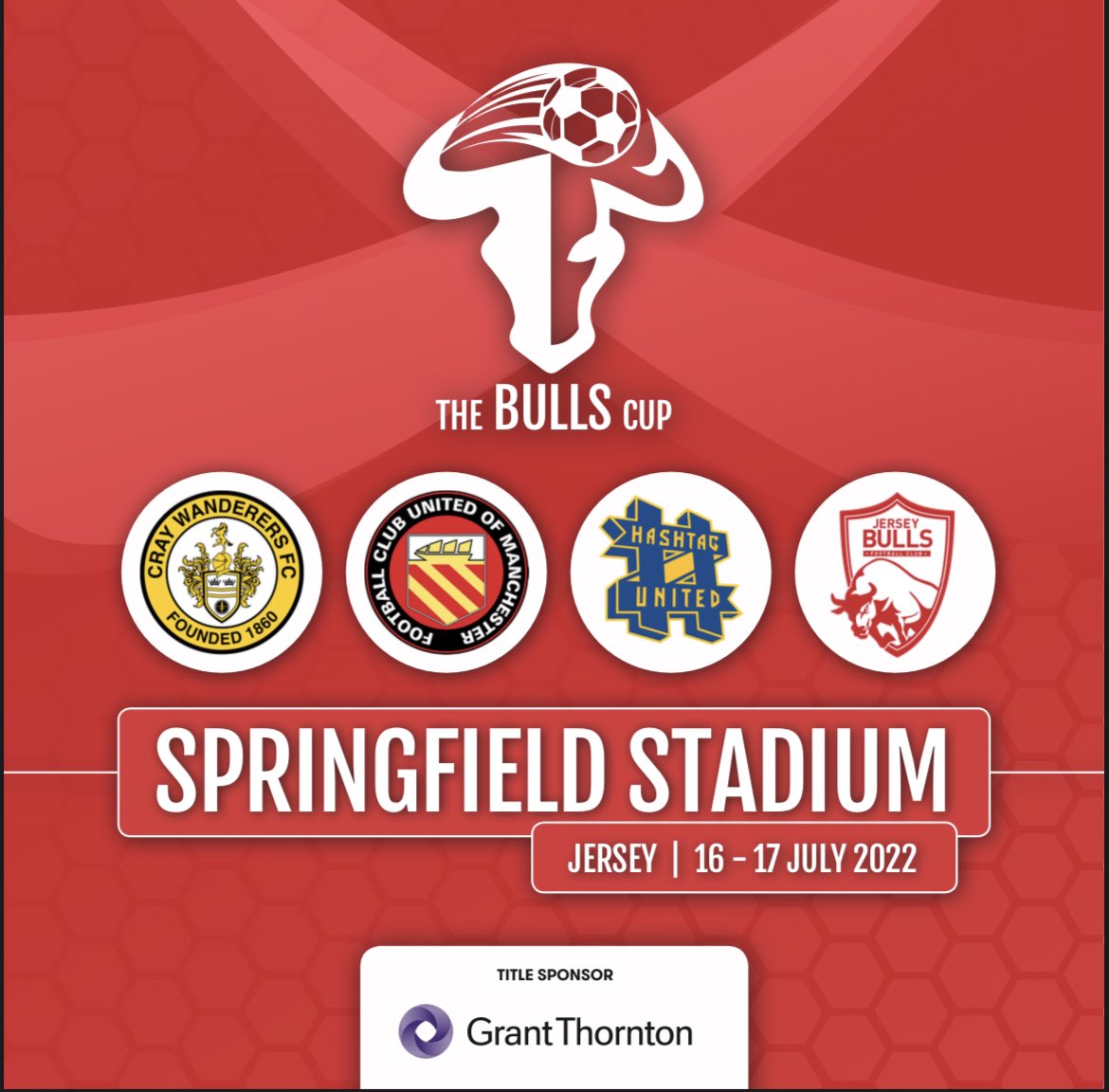 It is an absolute honour to be invited by Jersey Bulls to come over for the tournament and we respect how much this means to them as a young club and showcasing themselves and the island of Jersey.  It can be difficult when you have to play two games in two days but we will be taking a squad over there that can manage the tournament well.
We are a new team with mostly new players, not many retained from last season so we want them to get to know each other quickly and sometimes the best thing is to get away, they will be living in each other's pockets, they will get to know about their families and stuff like that. So hopefully over the two days and not just the football side of it the team bonding session works.
What sort of challenge are you expecting from FC United of Manchester? We very seldom play teams from the Northern Premier League.
They have been together a little while now and are an established new club. There was a lot of furore and fanfare when they first started out and had good backing from the supporters who helped build the club up. We are expecting a very difficult game which will be the same for whoever we play in the tournament but for a first game will be tough.  Also the weather could be a factor as it will be baking and could have an effect on the game and for Sunday too.
What are your thoughts of pre-season so far albeit still quite early in the campaign and have you been pleased with the early games.
It is always hard in pre-season as you play so many games and all you are looking for is no injuries and the fitness of the boys.  Obviously people come and watch and they want to see results and see that we have improved from last season. Since the first day's training and this evening's I can see we are getting better all the time. We still have time on our hands, players are still being spoken to and agreeing terms but in this division anything can happen every week.  So until the start of the season you never quite know what you've got but I've been happy with all the players at the moment and they've all shown a terrific attitude.
We've had two very hard games in the last few days against a Welling United side that will be up there this season and Tonbridge Angels under new management. The boys have acquitted themselves really well after having the game so early on against Erith Town.
The new league fixtures are out later today. Always an exciting time for supporters, are you similarly looking forward to plotting out the season ahead.
Yes, I am really looking forward to that, we were only talking about it today. Who we think will be our first game of the season!, what all the other teams are doing and as soon as you get that fixture list you start planning for the season and that is when things really start to get going.