This Saturday (13th August) sees the start of the 2022-23 Isthmian Premier League Season and another nine month roller-coaster ride for Cray Wanderers and players and fans.  Here manager Neil Smith looks back at pre-season, this week's preparations, the squad assembled and his thoughts on first day opponents Billericay Town. Also a look back at last weekend and a special sporting moment for the Smith family.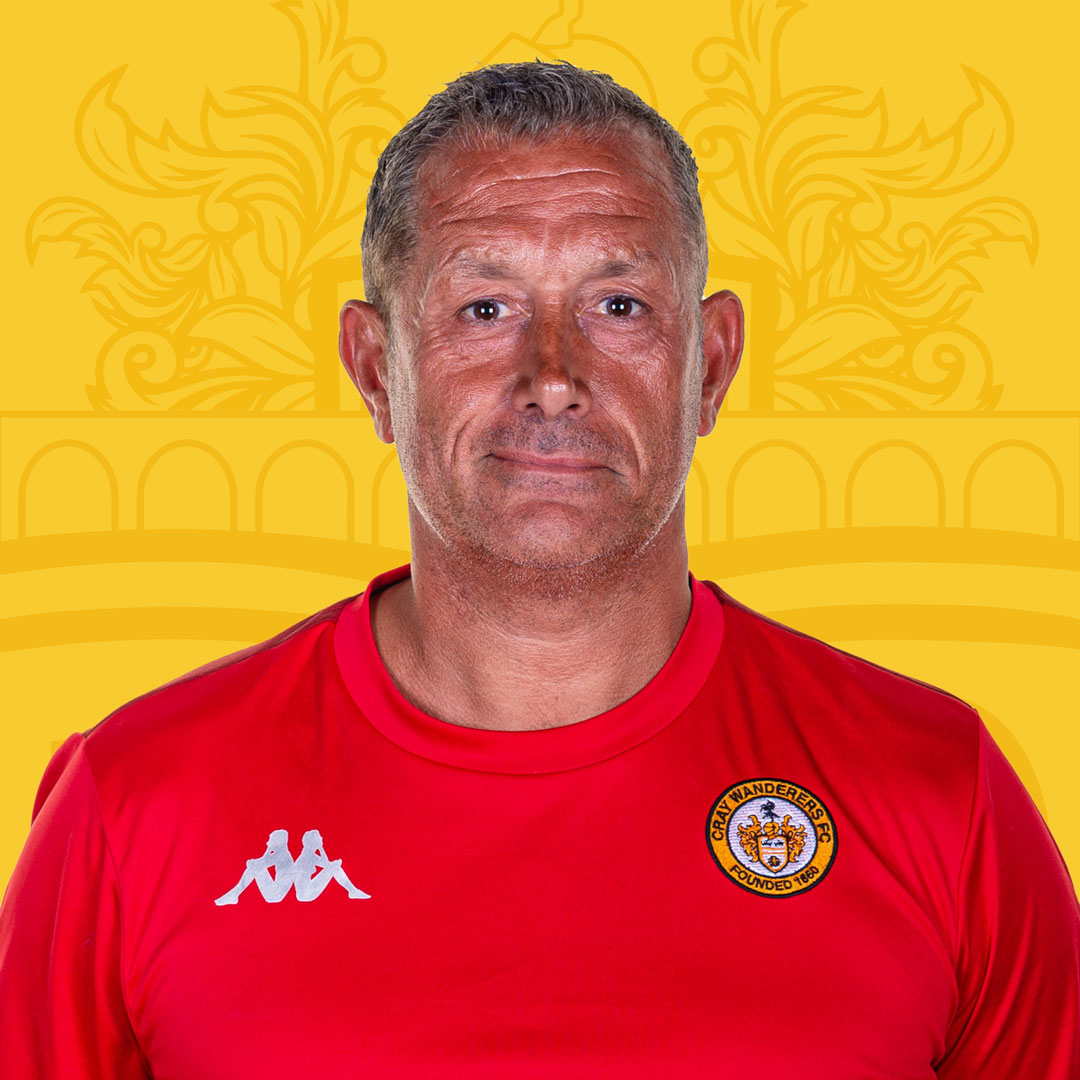 Pic credits:  Jon Hilliger/www.hilligerpix.com, Ozay Booth, Jersey Bulls FC & Neil Smith
Hello Neil.  From all at Cray Wanderers and the supporters we wish you, Tim, Alfie, Paddy and Emily and all your playing staff all the best for the start of the season.  Certainly it is going to be a very hot return on Saturday as we head to Billericay during this sunny and dry spell.
Thank you Mark. It is going to be a very hot start to the season. Personally, I haven't played in a heat like it.  We told the players to start drinking from last night all the way through as it is expected to be 35 degrees and a heat warning going out. We need to make sure the players are safe as well as doing their business on the pitch.
Tell us a bit about the pre-season campaign just finished.  I spoke to you before the Jersey trip and I said then, I used to be a pre-season fan but now think it goes on a bit too long. How difficult has it been for you basically to have to build a new team from scratch with perhaps just three retained from last season.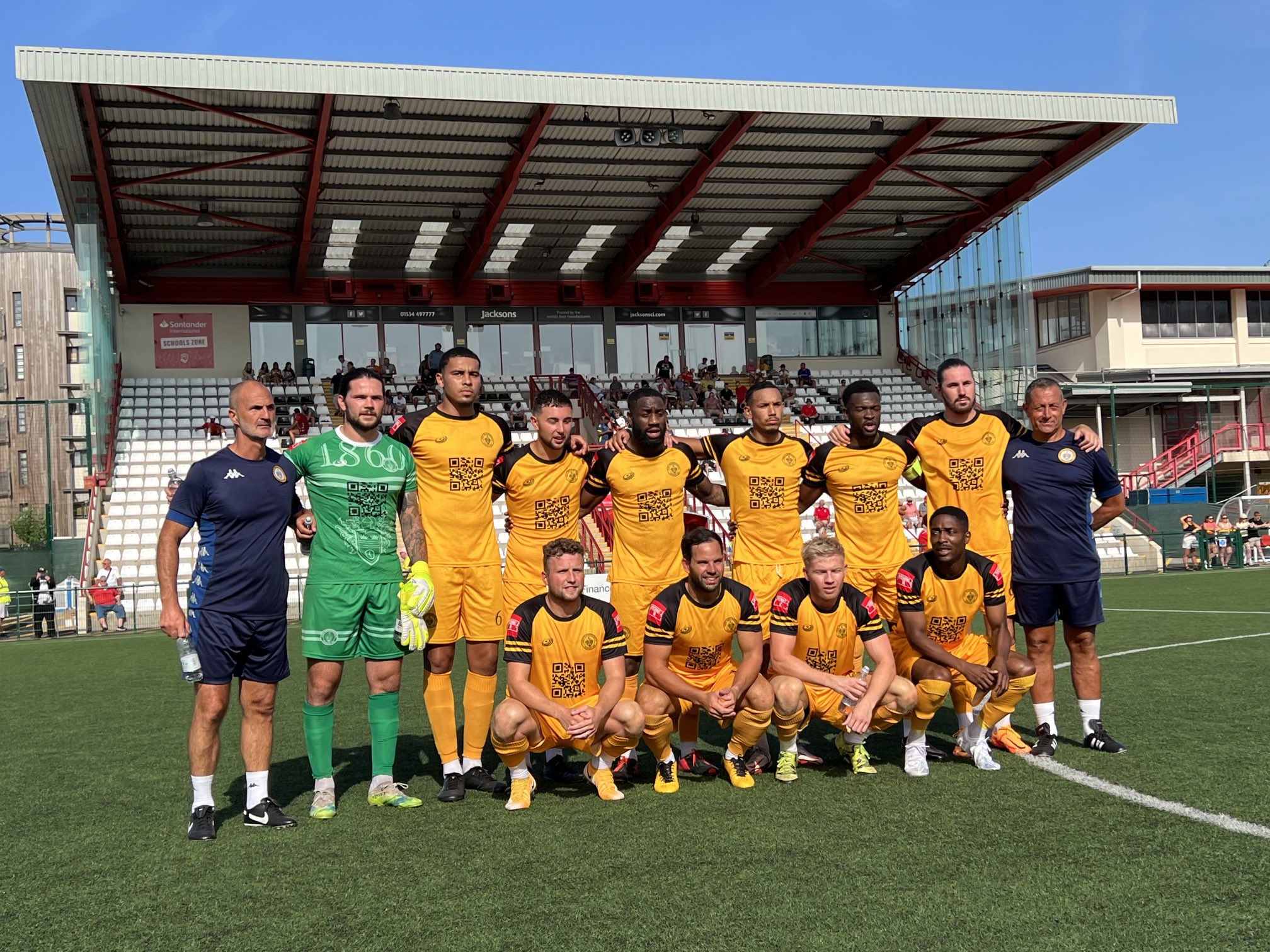 Funnily enough I was having this conversation with Ian Jenkins and I was saying how it's literally been from the first week of me coming in right up until now trying to create a new team. Obviously the aim was to beat relegation which we did and literally the next day we had to let a few players go so I can build a team that I can start the season with feeling confident we can compete at this level. So we have had a lot of players, you've seen it during pre-season we have had lots of games at times it seemed we have had more games than training sessions. The last couple of weeks we have had four good training sessions and can hopefully put our principles to use with the new players that we've got.
Going into the final week of pre-season what are the thought processes you have to go through as a manager. Is it being focused on the training, player recruitment, sizing up the opposition?
Obviously we have looked at what Billericay Town have got and Bognor Regis Town too as there is such a quick turnaround of games and making sure we are prepared as we possibly can. A lot of clubs do swap their players around a lot especially at this level so it can surprise you so we have looked into them as best we can. We also have to worry about ourselves just as much as the opposition and making sure our players know what our targets are, what we want them to do positional wise as well as being in and out of possession. We try to drip feed, we don't expect miracles, we don't expect them to know everything but we hope as the season goes on we get closer and closer as a unit, get to know each other more and the game plan we have for the team.
Is the important thing this season to have more stability with the players? Last season we used close to 70 players during the season and most of the successful sides like Worthing last season had that stability and just had to tweak the squad if necessary. 
I hope so.  Hornchurch were another side who had been together a while and just added a couple of players. I think Bishop's Stortford have kept most of last season's side and Enfield Town and they are the teams that seem to be there or thereabouts each season. I think if you keep swapping and changing you might get lucky and everything clicks into place but a lot of the time when you look at players and they might not be what you thought they would be and change it again and give the player coming in no real time.  I'm looking at Manchester United at the moment and Erik Ten Hag and there are already moans about what he can do in a short space of time. Most of his players are already there, I have to start from scratch and then try to build a team spirit and a platform to play from and for the players to get to know each other so in terms of stability I would love to keep the majority of these players for the whole of the season which will be down to them as well as someone else coming along who might be better.
For those supporters that haven't been to many of the pre-season games, just a look at the new arrivals at the club.  Starting with the goalkeeper, Shaun Rowley. We did sign Jacob Russell but he decided to leave but I gather we have signed a young keeper in the last couple of days.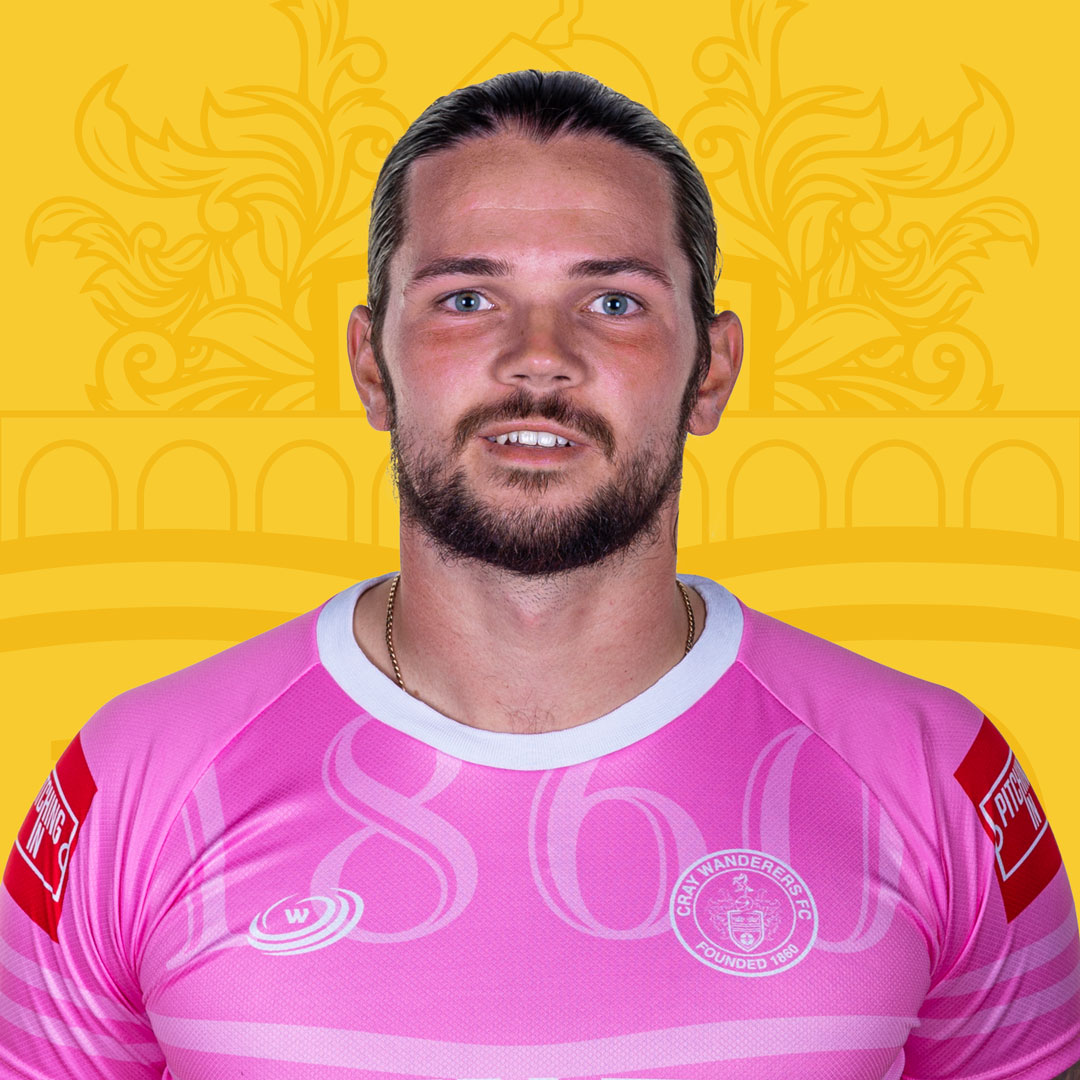 Yes, we have signed a young keeper (Kieron Bennett) just as protection for the morning of a game after last season having to use three keepers in the first weeks I was there. It scares me that we didn't have anyone as a replacement. Obviously Nathan Boamah came in for the final three games and did exceptionally well but I don't want to be caught on the hop. I'm saying that touching wood so we have to make sure we have someone already that can come in and fill that space.  Jacob came to us with potential, Shaun arrived from up north playing for clubs like Matlock Town and at Halifax and had just moved down south. It was one of them where I wanted two keepers to fight for their position but Jacob wanted an opportunity to be a starter every week and made the decision to move on. I am happy with Shaun, he has experience but is still fairly young.
Looking at us defensively we have kept Sam Wood and Freddy Barton but we have signed Alex Bentley, Harold Joseph, Sinn'kaye Christie (below), Jalen Jones and in the last couple of days, Jack Enkh.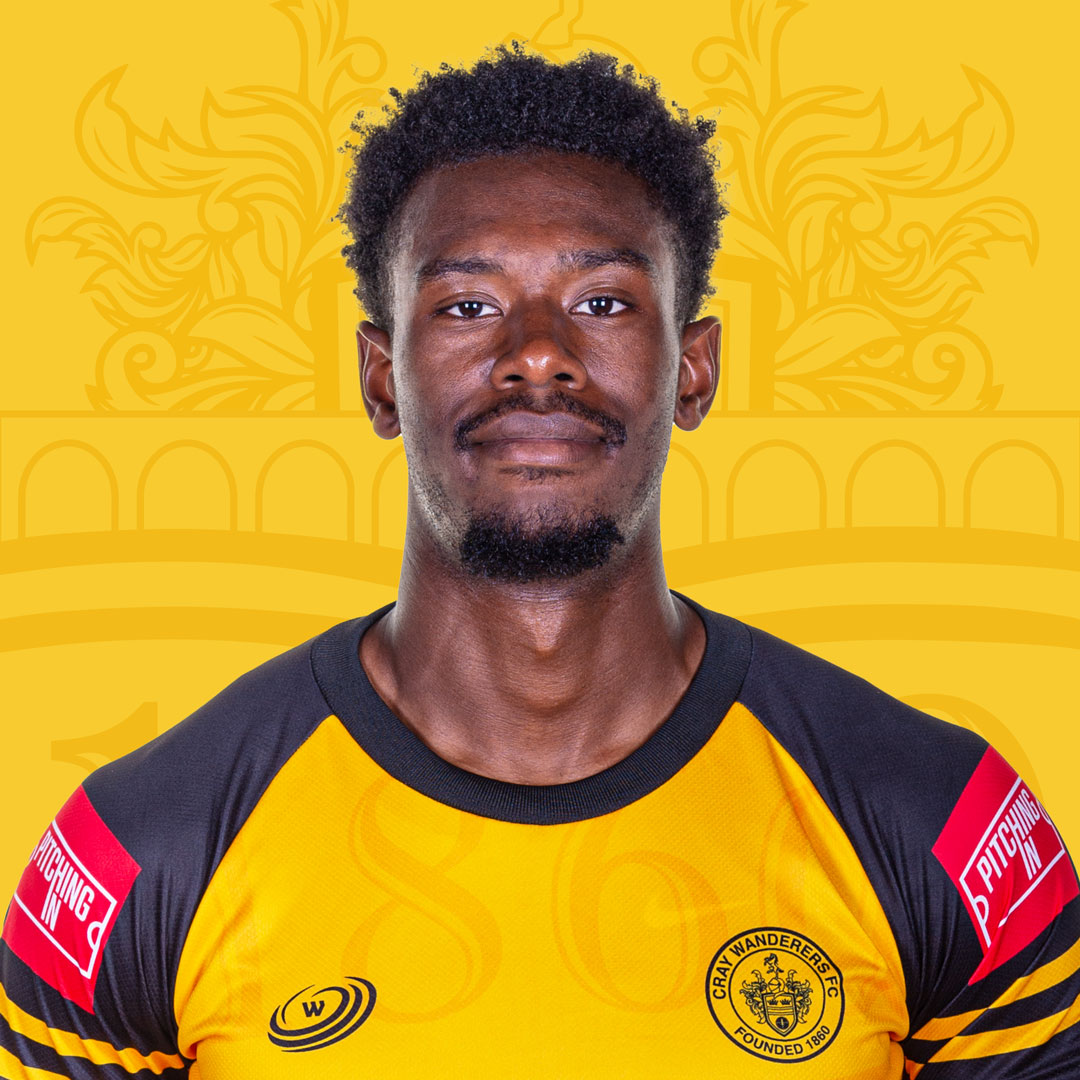 We do have a strong unit, Harold I brought in for his experience playing at this level and been in the division for quite a few years, Sinn'kaye came from the league below but I think there is potential to develop. Jalen is another one that has the potential to improve. Sam Wood and Alex Bentley have experience, Freddy was here last year but got injured. I've got cover so if someone else comes along to add to the squad I will be looking but I just thought a few centre-halves and a back four I can develop during the course of the season. 
Alex Bentley was a popular player with the fans in his stint with the club in the early 2010's. Weren't you responsible for bringing him through early in his career.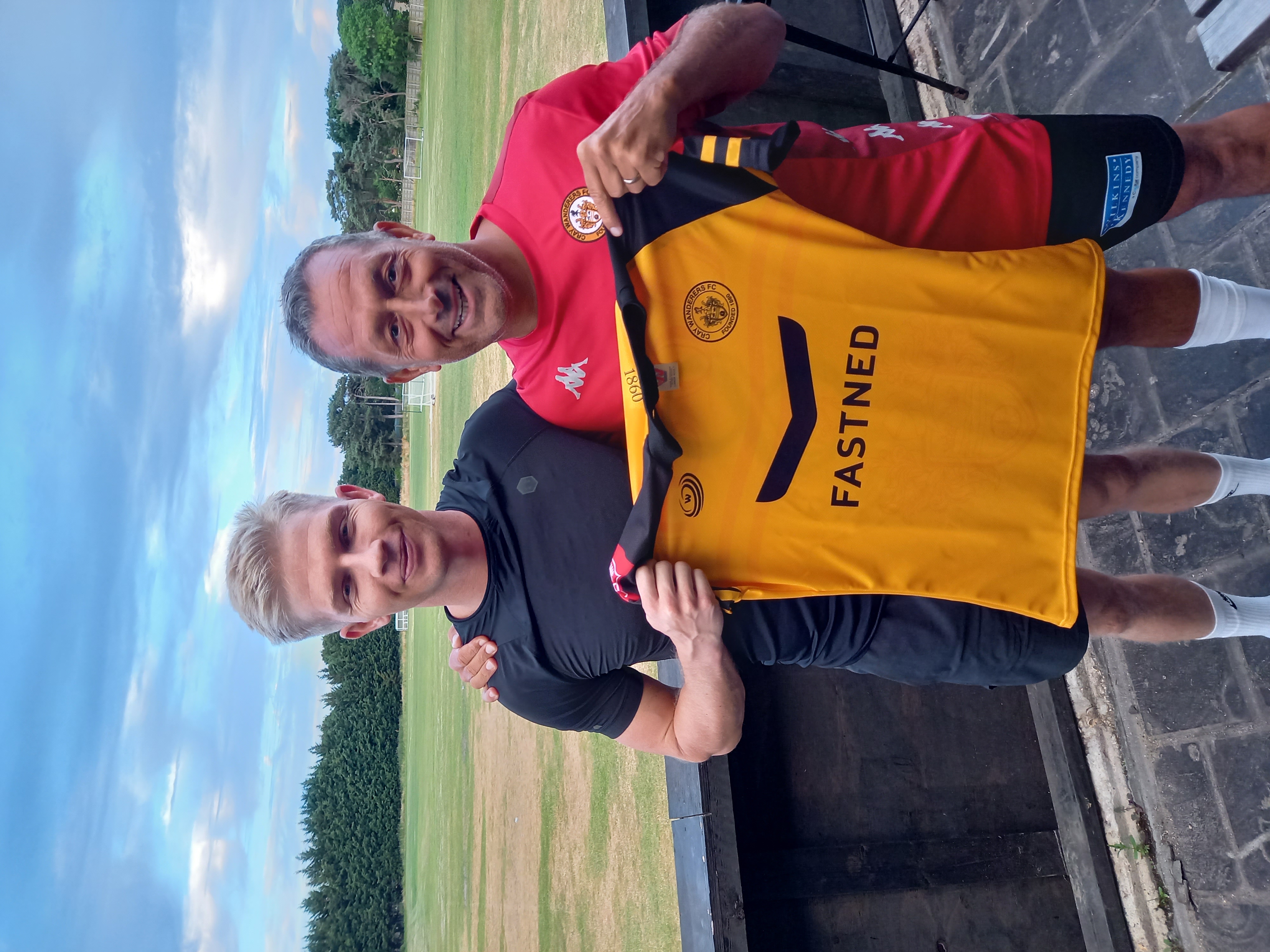 Yes, when we were both at Welling United, I gave him his debut as a young player many moons ago now. He is a player I've come across at Bromley too. Alex is a good lad, like Sam Wood has Cray Wanderers in his heart . I think when players come in with that belief they give you that little bit more as well. That's why I've brought Alex back here and for his experience.
Into the midfield, we have Anthony Cook retained as skipper, new arrivals Billy Crook (below), Mitch Chapman, Sam Skeffington and Jacob Munting.  Again, looking solid in the middle.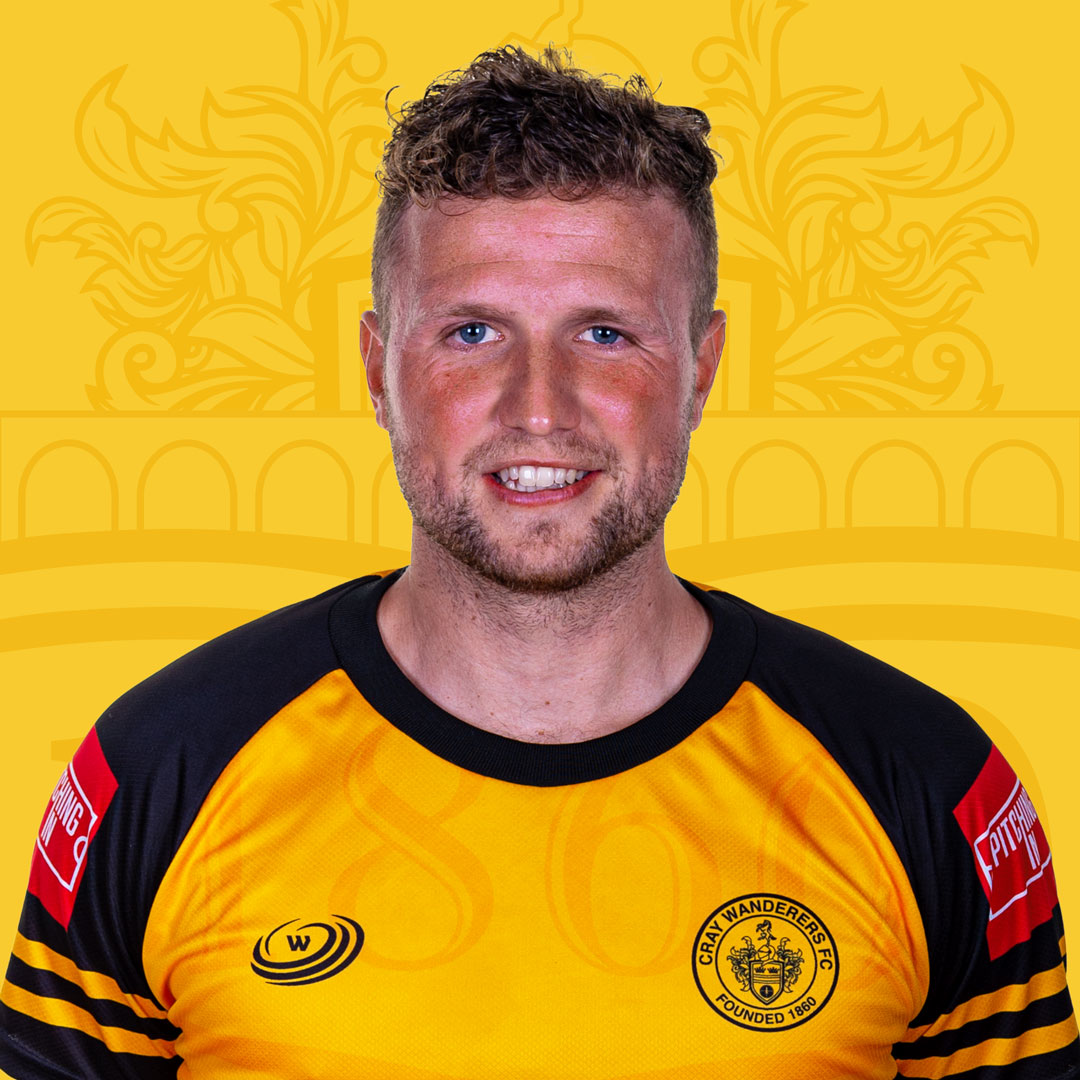 Again, I've gone for those players who have done it at the level above. Billy won promotion with Aveley last season so knows how to win a league and promotion. Sam should be dominating that midfield, Mitch is getting better and better with each session, I don't think we've seen the best of him yet but think he is getting near to it. Jacob had left the club before I came in but is another with huge potential with the experience of Cooky who again will probably play in different positions through the season but again with the club at heart. If it is the best thing for the club he will play out of position, he isn't that precious that he can only play one position and  that can rub off on other members of the team when they see that commitment. With those four midfield players there is definitely competition for places and hopefully that competition breeds success.
Out wide we have Nyren Clunis (below), Michael Ademiluyi and Danny Bassett so pace and goals both left and right.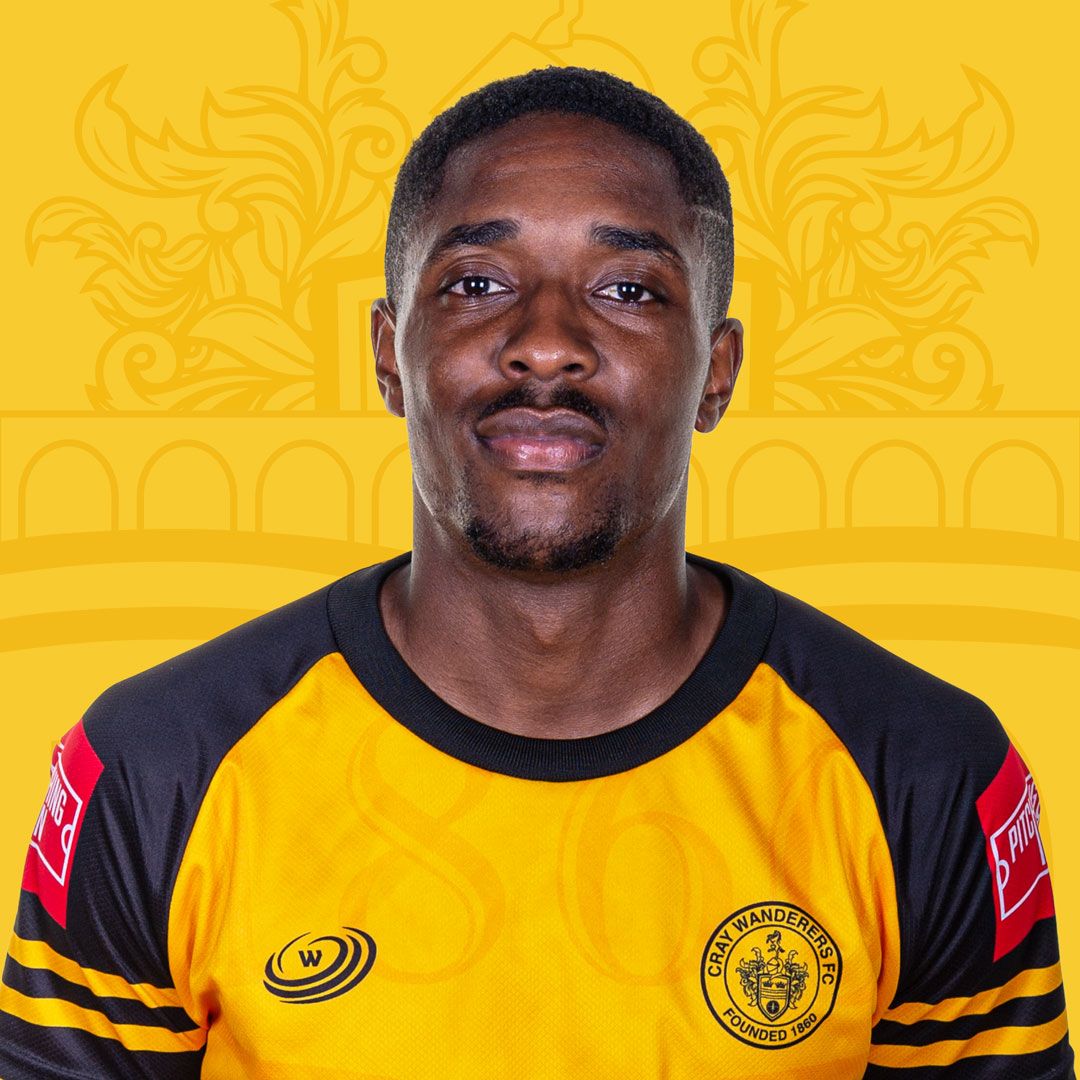 Yes, Nyren comes to us with great experience, everyone I have spoken to about him and have said we have signed a good one there. Not just as a player but as a person and that is important when building a side to bring good people to the club. Michael played against us for Welling early in pre-season scoring twice so was someone who caught our eye so kept tabs on him pre-season. I thought it was a no-brainer when the opportunity came to bring him in. Nyren, Michael and Danny give us that bit of rawness and unpredictability and pace.  Danny scored 22 goals for Carshalton Athletic last season (and a hat-tick versus the Wands) so hope they bring those goals as it has only really been Cooky pre-season so need more from the other players as well.
Up front we have Tom Derry and a new signing in the last couple of days, Gary Lockyer from Ashford United.  I saw Tom play for Welling against Ebbsfleet United last season and he scored and I was impressed with him.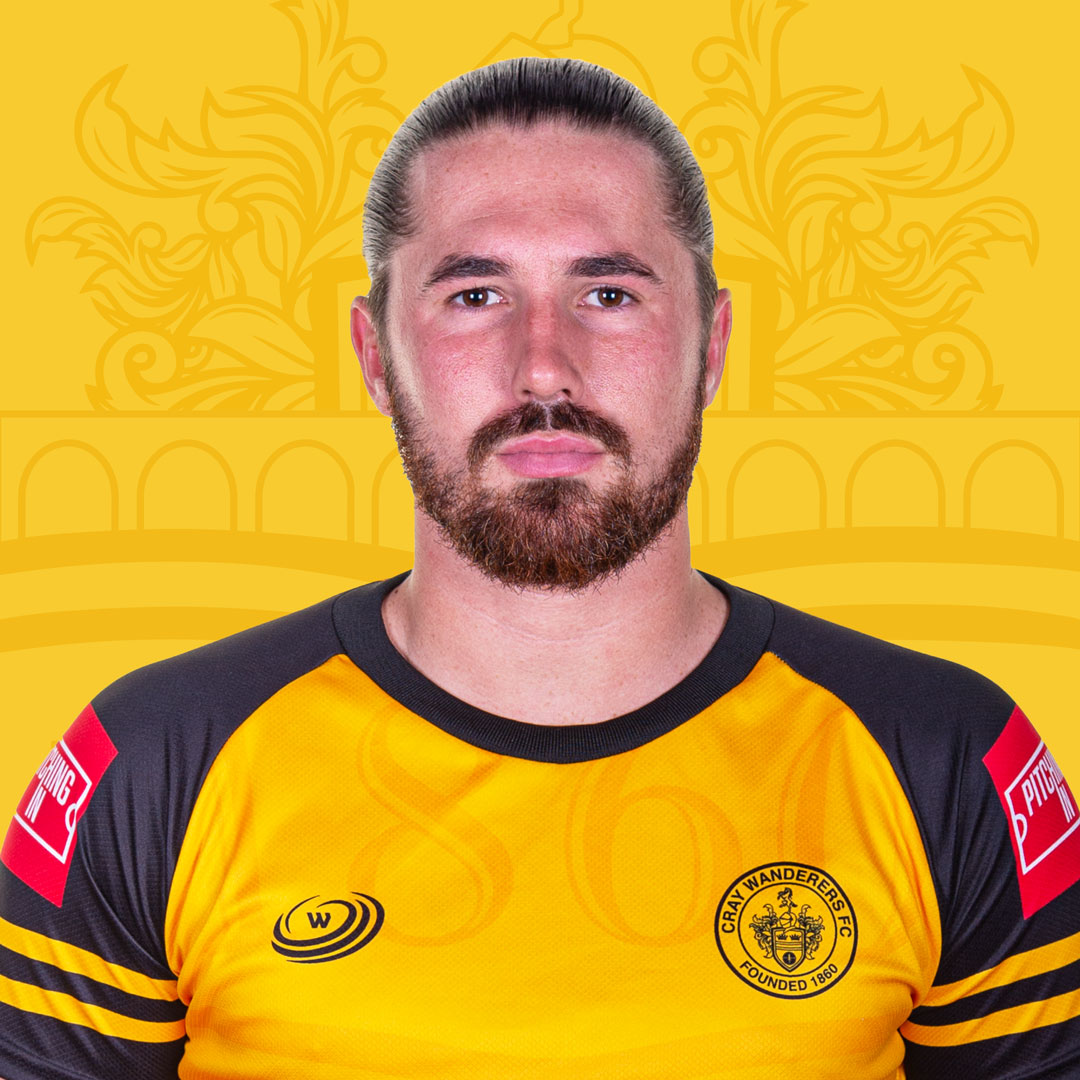 Yes, Tom is more your old-fashioned centre-forward, and we have Gary Lockyer who is more of an out and scorer but both strong. I saw Tom play for Welling against Billericay last season and he handled himself really well, he might not get you a load of goals but he will put defenders under pressure so other people can score goals. I think it was Dipo Akinyemi who was getting all the credit for Welling staying up but without Tom wouldn't have got the goals he eventually scored.  In the mould of an Olivier Giroud or Christian Benteke perhaps who can cause havoc. Defensively from corners he will be an asset too. Hopefully if in a game we are in a bit of trouble he can keep the ball up there with his presence.   
Let's move on to the challenge of Billericay Town. Sometimes when a team comes down from the National South to the Isthmian Premier they like to impose their authority and have made some good signings including ex-Wands, Chris Dickson and Bradley Stevenson as well as Montel Agyemang who always impressed playing for Margate and John Ufuah scored for Merstham against us last season.
Yes, we know a bit  about them and I believe they have come down to go straight back up again listening to some of the talk. It will be a tough game as an opener and we just hope that we can put them under pressure and hopefully conduct ourselves really well.  As I said I watched them last season and I couldn't believe that with the players that they had and the setup they have down there which is immaculate they were down the bottom. They've made changes to the side, Stevenson was with Welling at the end of last season and Dicko will come in to prove a point and have players who have played at a higher division.  As much as it will be tough for us it will be for them too perhaps more than us as they expect to challenge whereas we just stayed up last season and want to improve. 
Finally, it didn't escape our notice in the last couple of weeks that your daughter, Evie competed for Team England at the Commonwealth Games in Birmingham in the 3m Springboard Diving competition and reached the final and achieved a personal best. That must have been a great moment.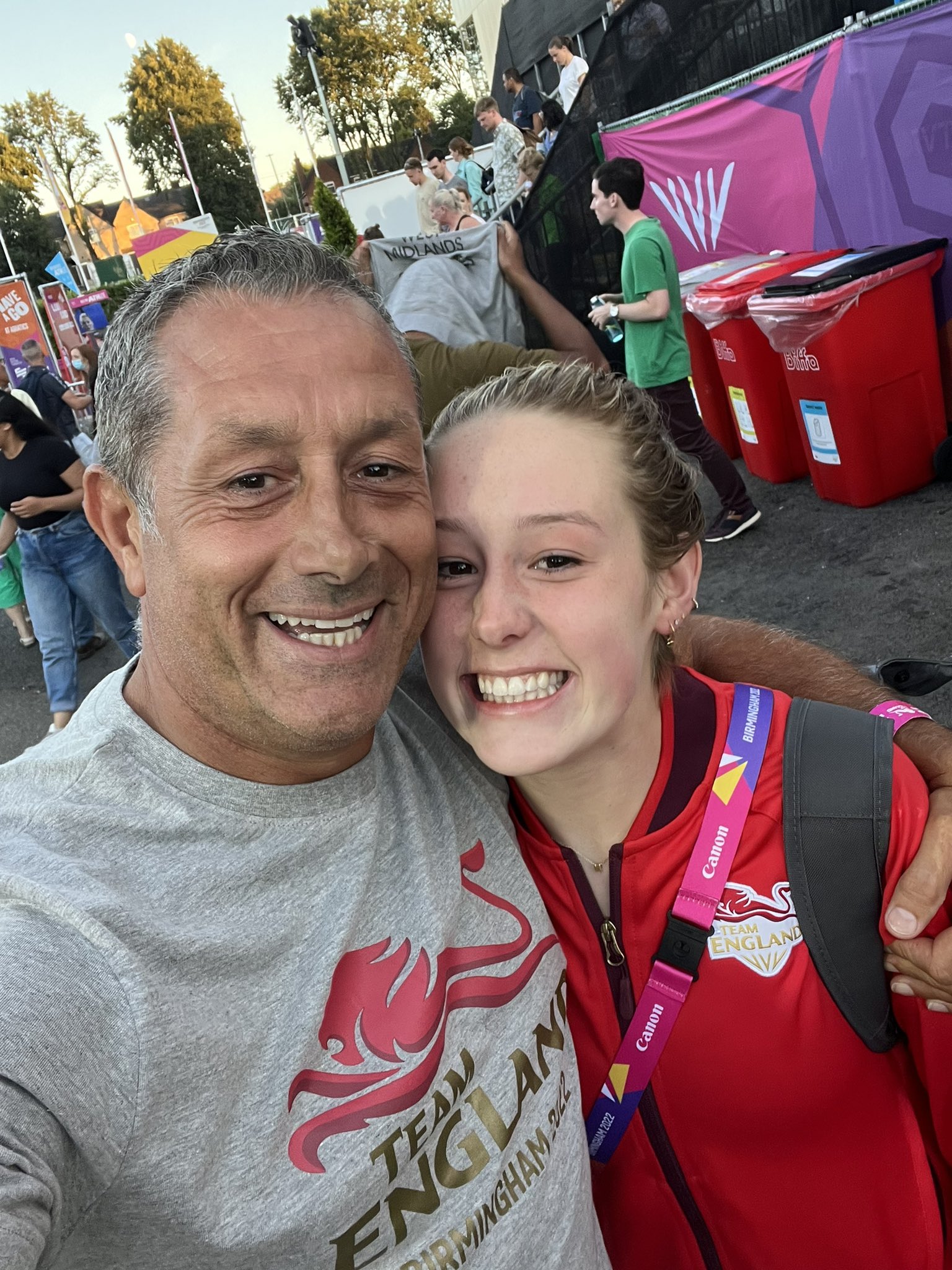 Evie did amazing, the expectation of what she wanted to achieve was to reach the final and if she did that, get in the top 10.  She is only 17 and had perhaps the lowest difficulty for dives and going up against competitors who have dived at the Olympic Games and World Championships. For her to compete at that level it was amazing how she conducted herself and had the composure through the competition.  As a father, I was very, very proud, the last few weeks have been full on for her and it is nice to have her at home and can leave me alone now to get on with the football. 
How did the diving come about, was it part of the Olympic 2012 legacy or pressure for you to get a diving springboard for the garden.
Evie started in 2011, my eldest daughter dived for Junior GB as well so it is something they have grown up in. Evie had the opportunity to dive at this world level and as I say there has been a lot of running around, travelling up and down the country for competitions.  It is up to them now, they have succeeded at this stage but know there is still a long long way to go but long may it continue.
One thing I have noticed from watching international diving championships is how close knit the other divers are.  That must help get over any nerves or apprehension.
Definitely, they become like a family literally competing against each other in competitions, showing respect for each other as they know how hard it is to get to where they are. If someone messes up a dive which happens as everyone makes mistakes they come and support you and the support mechanism of the other divers is immense. They respect each other even though they are competitors. I look to compare it with football. To be in a good team you have to be a good individual to get in the team first but once you are in the team you respect how hard it has been to get in the team.  That is what I was saying about competition for places, there are other guys who want to get in that team and once you get in you do all you can to stay there. That's why I wanted the competition for places rather than knowing you will be in the starting 11 every week.  Hopefully that is what I have got for the team I am assembling at the moment.
Thank you Neil and I wish you all the best for the start of the season and for the next nine months of the league and all the work with the academy and for the club over the last few months.
Thank you and I also want to thank you for the support you gave to Evie over the last few weeks. It does mean a lot when you read it on Twitter and when you read it out at the last game.  I mean it when I say, I want to give everything to this club to get it to where I think it should be. I know for the supporters it has been a bit of a difficult pre-season but the comments and support I have been getting has been tremendous, long may it continue and as a club and management we are going to give you everything you deserve.