Weston-super-Mare AFC vs Cray Wanderers – Isuzu FA Trophy 2nd Round – Saturday 18th November, 3 pm – Match Preview & Directions
A note for Cray Wanderers fans that following an early morning pitch inspection today's game is ON and the pitch passed playable. Should this situation change through the day updates will be posted here.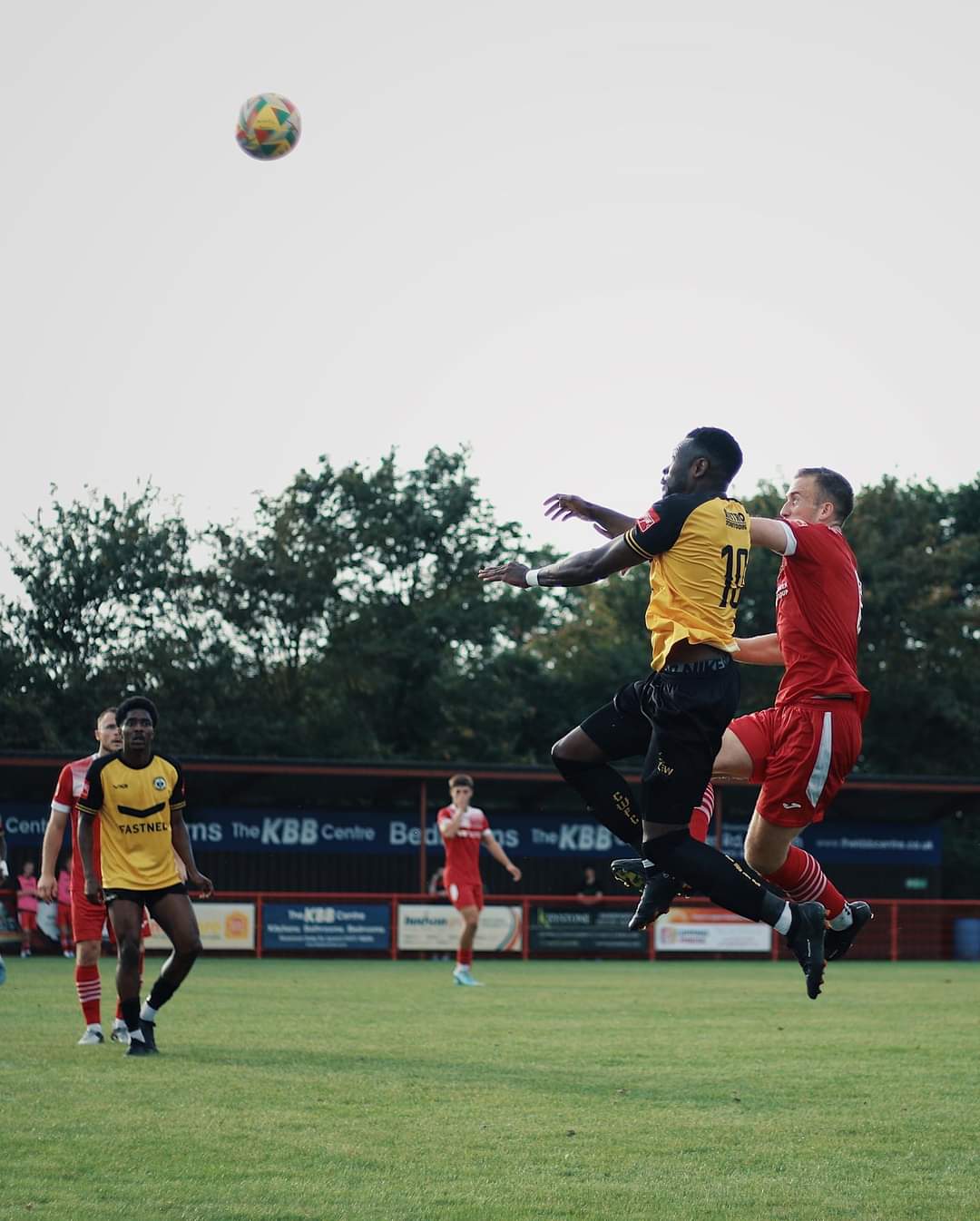 Cray Wanderers continue their FA Trophy adventure on Saturday as the Wands head to Weston-super-Mare for the first time aiming for a place in the 3rd Round for the second time in three seasons.  Kick off at the Optima Stadium, 3 pm.  Any news regarding pitch inspections for this game will be posted here.
Cray come into the game in good heart after back to back league wins and made it three successive victories including a hard fought 1-0 win vs Carshalton Athletic at Hayes Lane last Saturday.   Cray are 17th in the Isthmian Premier with 16 points but the team have certainly tightened defensively and have been excellent in the last two games.   Shaun Rowley was in inspired form making four key saves to preserve a well deserved clean sheet and David Ijaha and Jack Holland in central defence were superb.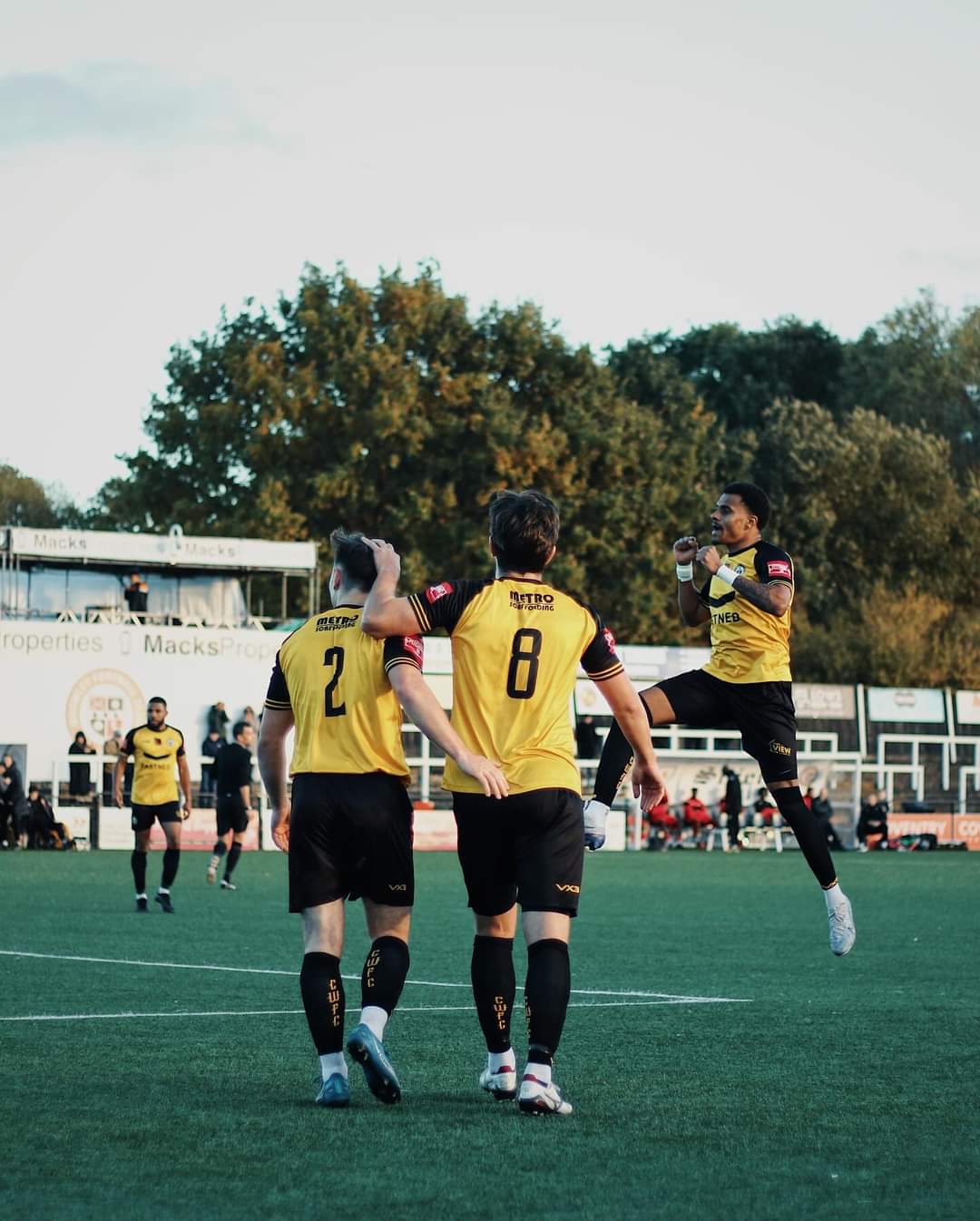 Up front, Gary Lockyer has four goals in his last six games whilst in midfield, Alfie Evans, Frankie Raymond, Ellis Brown and Nyren Clunis worked extremely hard last Saturday and picked up three points against a side in the playoff places at the start of the game.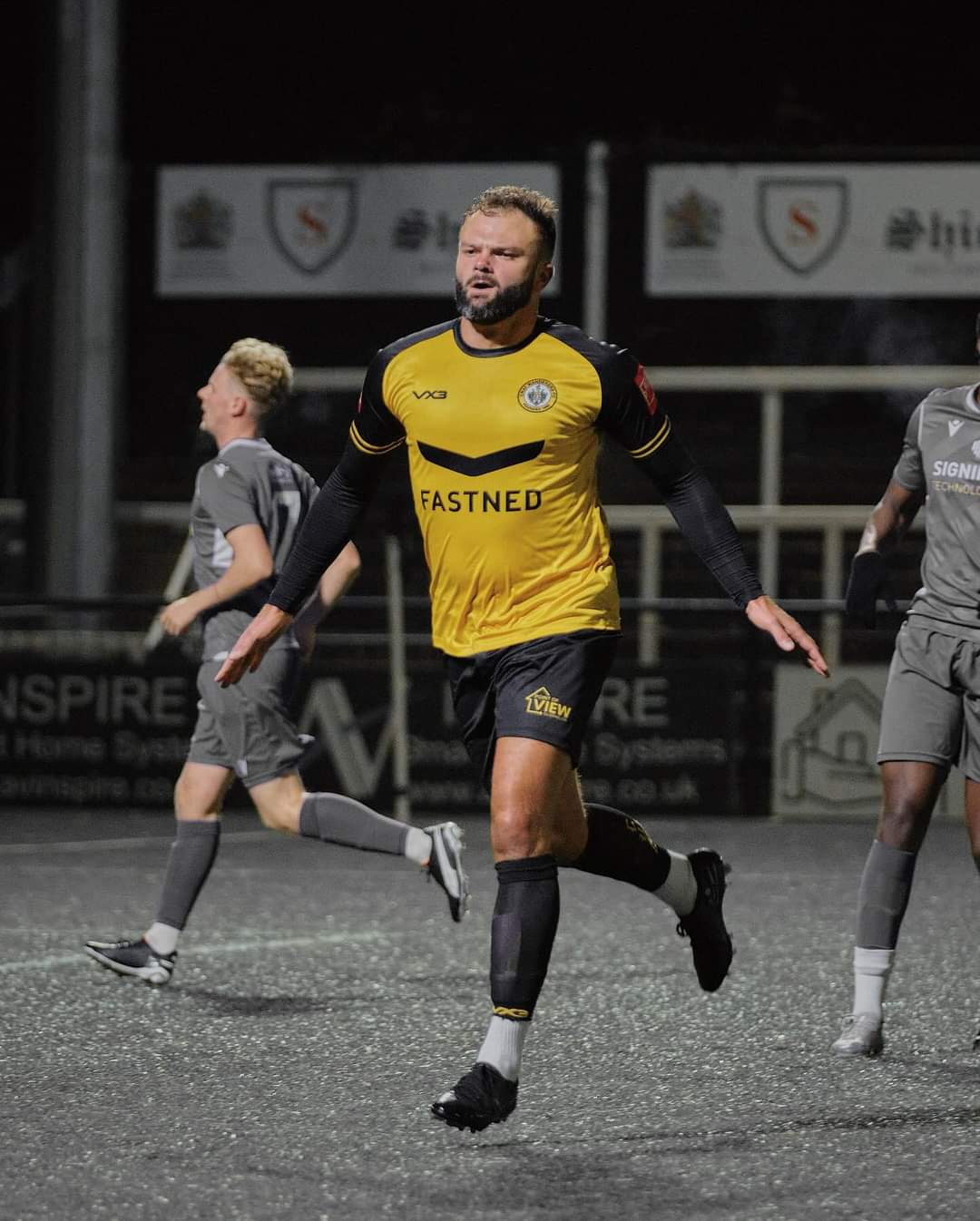 On Saturday the Wands look to take on Step 2 opponents Weston-super-Mare and have reached the 2nd Round after two fine wins against sides in good form in their leagues, away at Needham Market and at home to Chesham United which perhaps Neil Smith's side deserved more credit for than they received.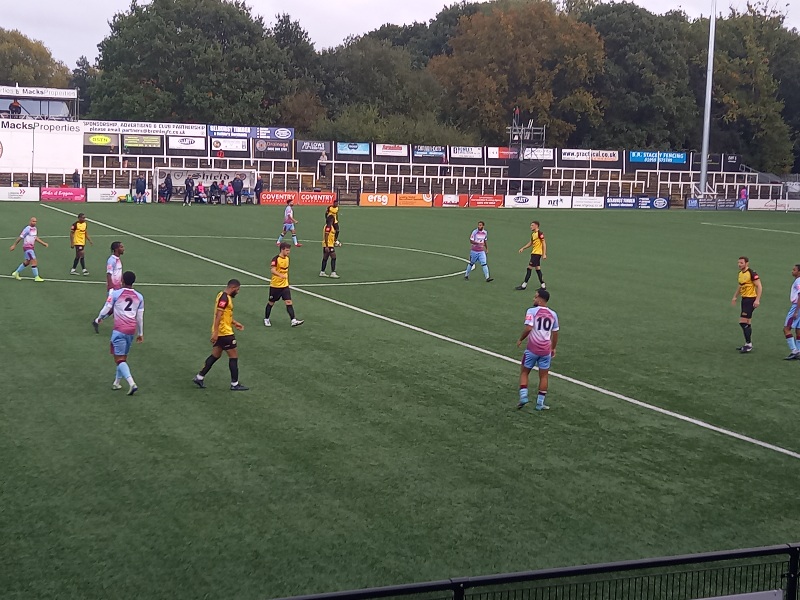 Weston-super-Mare are back in the National South after a four season absence after winning the Southern League Premier South last season.  The Seagulls won the league with 93 points and began the 2023-24 season flying, winning the first three games of the season and this stage are 19th on eighteen points.  In their last league outing on 4th November, Weston-super-Mare were beaten 0-2 at Aveley.  Three days later Weston-super-Mare beat Hengrove Athletic 9-0 at home in the Somerset County Cup with Rex Manning scoring four.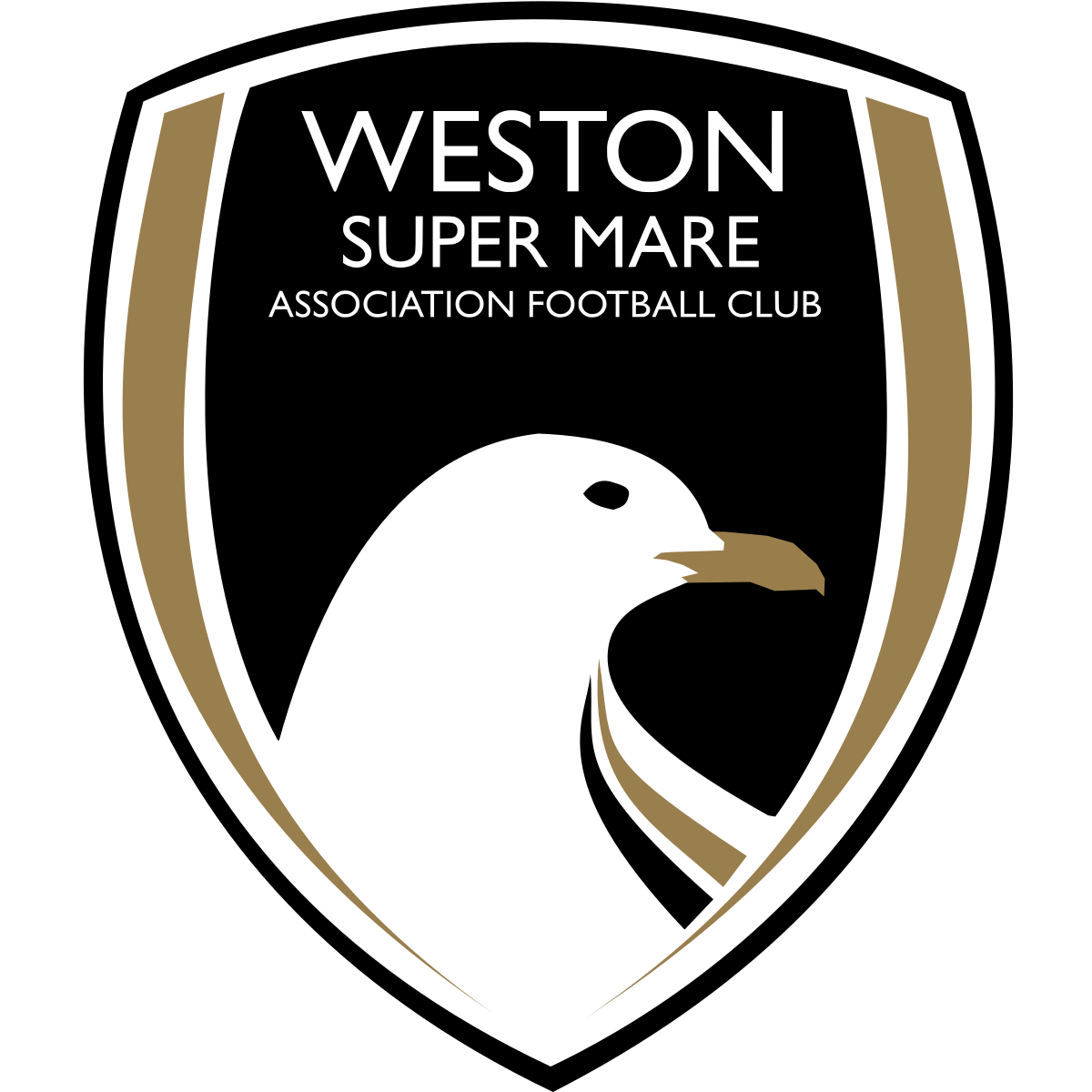 In the league at home Weston have beaten Havent & Waterlooville (1-0) and Torquay United (3-2), drawn with Hemel Hempstead Town (1-1), Hampton & Richmond Borough (1-1) and Maidstone United (1-1) and were beaten by Slough Town (0-3) and Yeovil Town (2-3). Away from home they picked up wins at Tonbridge Angels (1-0), Bath City (6-2) and Truro City (1-0) and were beaten at Farnborough Town, Eastbourne Borough, Braintree Town, Dartford and Aveley.  In the FA Cup, Scott Bartlett's side advanced to the 4th Qualifying Round after beating Truro City and Farnborough but were beaten at National League Maidenhead United.  All National South clubs enter the FA Trophy from the 2nd Round and Weston-super-Mare have twice reached the 4th Round of the competition in 1998-99 and 2004-04.
Weston-super-Mare AFC were formed in 1887 but the current version were re-formed in 1948 and played exclusively in the Western League and played through the divisions and won the Western Division League title in 1991-92.  The Seagulls then played in the Southern League Midlands, South, Midlands again and West Division and in 2002-03 earned promotion to the Southern League Premier and finished 10th in their first season and reached the 2nd Round of the FA Cup losing at Northampton Town.  In 2004-05 the club were relocated to the Conference South after non-league restructuring and finished 11th in their first season.  The club remained in the Conference South, three times being reprieved from relegation but in 2012-13 finished 7th, their highest league position to date.   In 2018-19, the club suffered its first ever relegation from the Conference South to the Southern League Premier South.  After the two Covid affected seasons, Weston-super-Mare finished 5th in 2021-22 but were beaten at Hayes & Yeading United in the playoff semi-final.  However, 2022-23 turned out to be a successful season and won the league to return to the National South.
This game gives a chance for the Wands to test themselves against a National South side as well as a rare trip into Somerset and should weather permitting be a great cup tie.
ADMISSION & DIRECTIONS
Address: The Optima Stadium, Winterstoke Road, Weston-Super-Mare, Somerset, BS24 9AA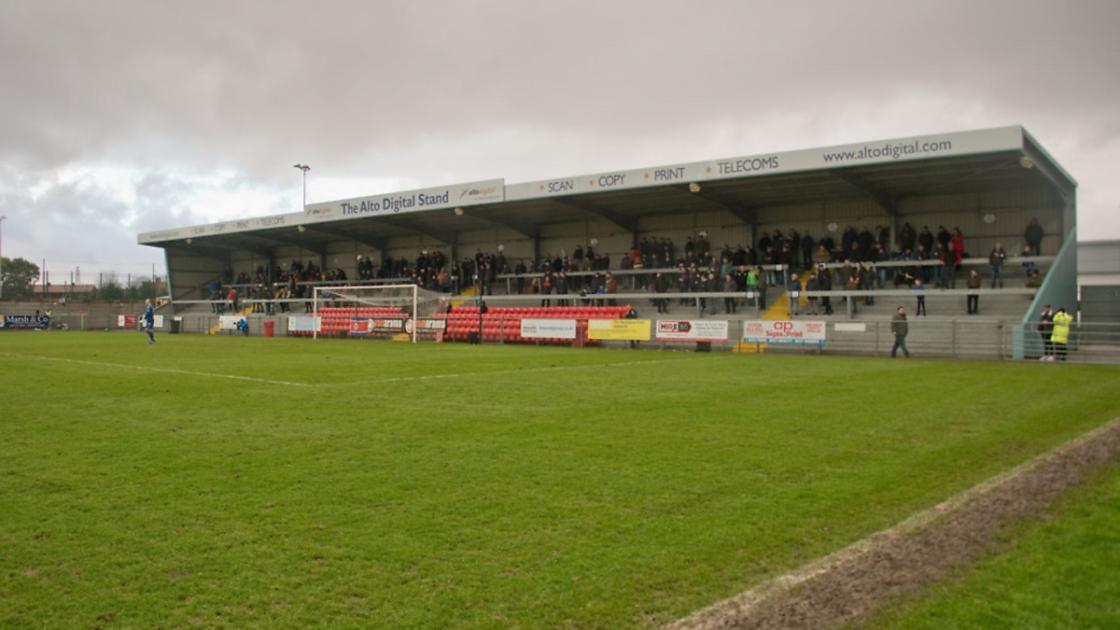 ADMISSION PRICES
Adults – £14
Conc (Seniors +60, Students, Armed Forces, NHS (ID required)) – £10
U16s – £4.50, U8s – Free – Family Tickets £28.
​Pay on the Gate
Programme: Online  
Supporting ID required for concessions or full price admission will be charged
Driving
Leave the M5 at Junction 21 and take the A370 towards Weston town centre. Continue across three roundabouts and at the 4th (where there is a McDonalds) turn left into Winterstoke Road. Go straight across the mini roundabout, over a railway bridge and you will see the ground on your right hand side. There is a fair sized car park at the stadium.
Train
Weston-super-Mare Railway Station is situated around a mile and a half away from the stadium, which is a 25-30 minute walk away. It is served by trains from Bristol Temple Meads.
For Wands fans travelling by train there are direct services to Weston-super-Mare at 7.30 and 8.30 and 10.30 (the Wands players will be travelling on this train) taking just over two hours to travel.  Otherwise there are trains on the hour and from 9 am a half hourly service to Bristol Temple Meads station.  From there from platform 3 catch the Penzance bound train or from platform 8 one heading to Paignton with both having stops at Weston-super-Mare.  For the return, the 17.02 direct service might be cutting it a bit fine and the 17.10 back to Bristol Temple-Meads but there is a direct train to Paddington at 18.02 which may suit you better.  There are trains that require a change at Bristol at 18:10, 18:48, 19:10, 19:40, 19:56 and 20:51 but for those that may wish to stay on a bit later there are direct trains to Paddington at 20:29 and 22:10 with the latter arriving back at Paddington at 00:28 Sunday morning. A note also for Wands fans that the Elizabeth Line beginning out of South London (Abbey Wood or Woolwich) or from Stratford/Canary Wharf stop at Paddington for connections to National Rail.
As you come out of the station entrance turn right and then follow the station approach road around to the left. At the bottom of this road you will reach a T-junction where you turn left. You will then reach another T-junction with the A370 dual carriageway, where you turn right. Continue along the A370 passing by two roundabouts and an Asda store on your left. At the third roundabout that you reach (with a McDonalds outlet on one side) take the third exit onto Winterstoke Road (signposted Weston Industrial Estate). The stadium is further down this road on the right.
Where to Drink
There is a sizeable and comfortable club house at the ground. The nearest pub is the Walnut Tree on Winterstoke Road. It is around a ten minute walk away'. With the stadium entrance behind you turn right and the pub is further down this road on the left.
Like a lot of seaside resorts even out of tourist season there are plenty of pubs in Weston-super-Mare. There is a Wetherspoons, the Cabot Court Hotel (1 Knightstone Road) in the heart of the town.  The Criterion (Upper Church Road) is a small, traditional pub with a decent range of real ales and ciders (plus a roaring open fire) and offers games of darts, skittles etc. The Captain's Cabin close to the seafront is renowned for the quality of its seafood and with a terrace offering great views of the beach.  While on Orchard Street is the George and Dragon which is a more traditional pub with live sports shown.  The Super Mare restaurant on Weston Gateway Business Park is also highly recommended for its quality menu.  For those partial to a drop of real ale, the Black Cat Micropub, Brit Bar and Fork 'n' Ale Taproom and Kitchen are recommended.
I know some of you like your fish and chips even out of season and in Weston-super-Mare by the seafront you have Sand Bay Fish & Chip Shop but also do an array of seafood and is fully licensed so can sell beer as well as soft drinks. There is also Winston's opposite the promenade but there should be plenty of eating establishments for you if you wish to make the most of the seafront area of Weston-super-Mare. Please remember the ground is a bit of a hike by the dual carriageway. Please leave plenty of time from the seafront to get to the ground.
Weston-super-Mare or as often known as Weston (Super Mare is latin for above the sea) is a seaside town in North Somerset by the Bristol Channel and around 20 miles from Bristol. The town developed as a seaside resort in the 19th Century and has remained a popular destination for travellers to the West of England. Attractions include the Grade II listed Grand Pier, the Winter Gardens Pavilion, the Helicopter Museum, Ellenborough Park, The Art Deco Tropicana (formerly a lido, now a space for hosting events) as well as some notable theatres especially The Playhouse and the Blakehay.  The comedy actor John Cleese was born in Weston-super-Mare as was original Deep Purple founder Richie Blackmore. The late TV broadcaster Jill Dando went to Weston College and there is a memorial garden in the Grove Park area of Weston-super-Mare.