Wingate & Finchley vs Cray Wanderers – Isthmian Premier, Saturday 4th November – 3 pm – Match Preview & Directions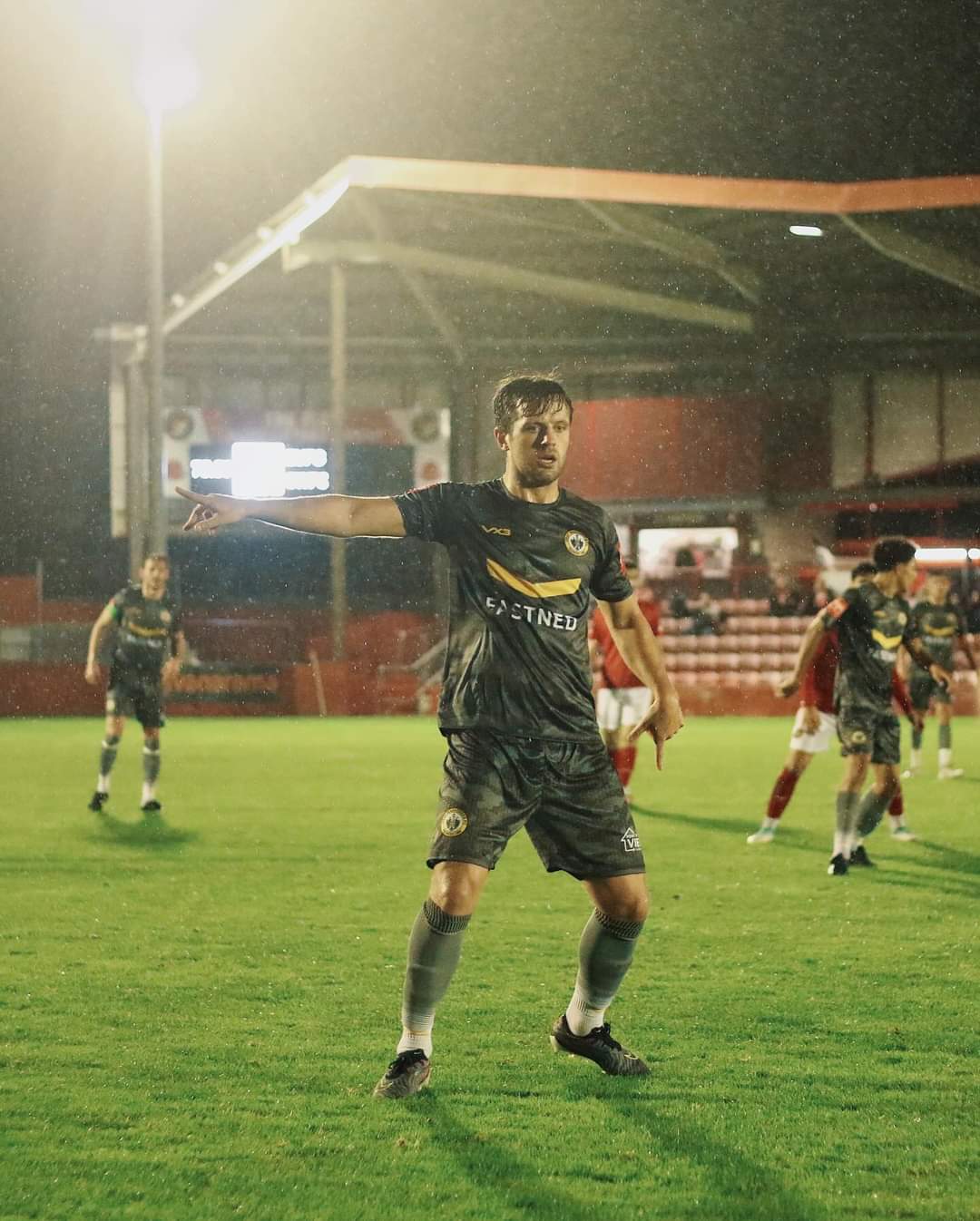 Cray Wanderers return to league action after recent cup ties on Saturday, 4th November as Neil Smith's travel to Wingate & Finchley looking for vital league points.  Ko: 3 pm
The Wands are currently in the bottom three in 20th place with ten points and will be aiming to turn some of their FA Trophy form into league points after three league matches without a win.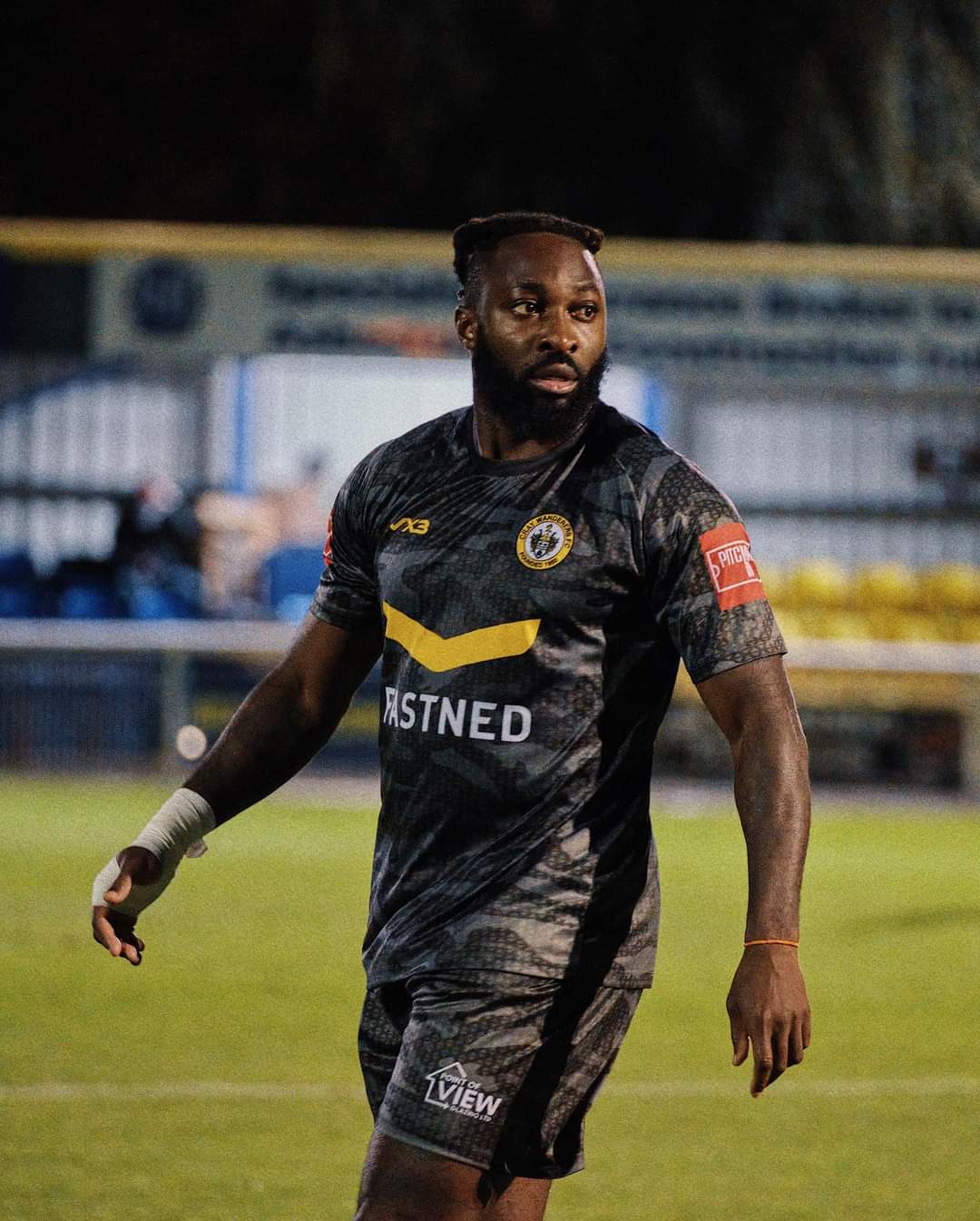 Last Saturday, Cray produced a very positive performance to beat cup specialists Chesham United on penalties after a dramatic 3-3 draw at Hayes Lane with goals from Ellis Brown, Gary Lockyer and Frankie Raymond.  Despite Chesham scoring a last minute equaliser Cray showed their mettle in the penalty shoot-out scoring all five with Yahya Bamba's coolly struck decider putting Cray through to a tie at Weston-super-Mare in two weeks time.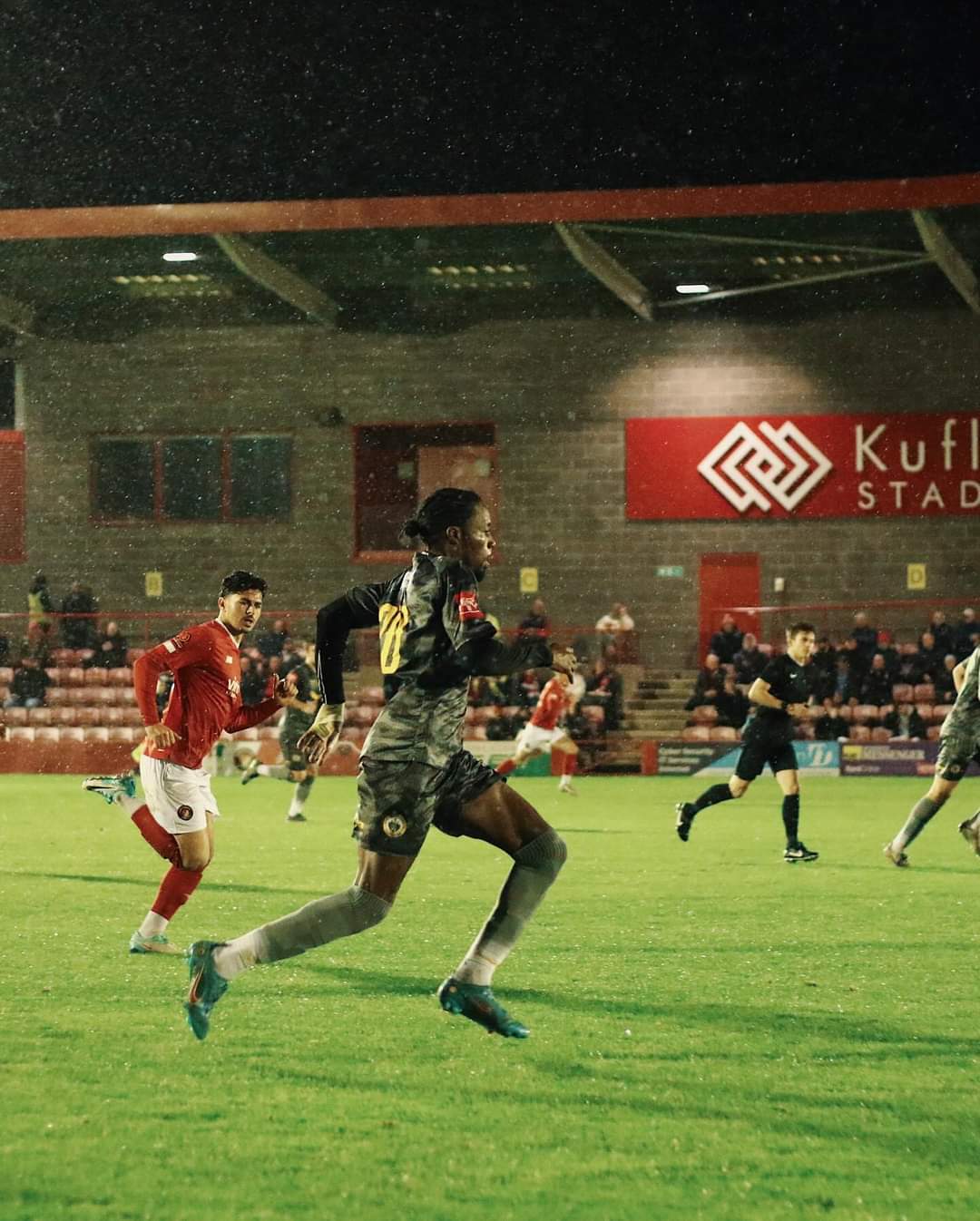 On Tuesday night, a pretty strong Wands side were beaten by Ebbsfleet United who produced a professional performance on a rain lashed evening to advance in the Kent Senior Cup.  Nyren Clunis, David Ijaha, Alfie Evans and Alex MacAllister who didn't feature on Tuesday should be available on Saturday.
Wingate & Finchley have made a very solid start to the season and Ahmet Rifat's side ended last season well finishing 16th on 48 points, comfortably clear of relegation.  The Blues are currently 8th in the league table after twelve games with 19 points but have lost their last two league matches.  On Tuesday night, Wingate & Finchley were beaten 1-4 at home to Enfield Town with Elliott Long the Blues scorer.
At home Wingate & Finchley have beaten Kingstonian (2-1), Horsham (2-0) and Canvey Island (6-2) and lost to Folkestone Invicta (0-4), Hornchurch (1-4), Dulwich Hamlet (3-2) and Enfield Town (1-4). Away form has been very good and have won at Haringey Borough (2-1), Cheshunt (1-0) and Hastings United (3-2) and drawn at Whitehawk. Their only defeat came at Hashtag United.  In the cups, Wingate & Finchley reached the 2QR of the FA Cup losing at Farnborough in a replay after earlier winning at Whitstable Town. In the FA Trophy and Velocity League Cup Wingate & Finchley were beaten at home by Bury Town and Potters Bar Town respectively.
Last season, Wingate & Finchley were one of three teams to complete a league double over the Wands winning 1-0 at Hayes Lane on 19th November, 2022 and at the Maurice Rebak stadium on 4th February with a Ben Siggers goal.  Cray's last win at Wingate & Finchley was in November 2019 with a 1-0 win courtesy of a Joel Rollinson strike.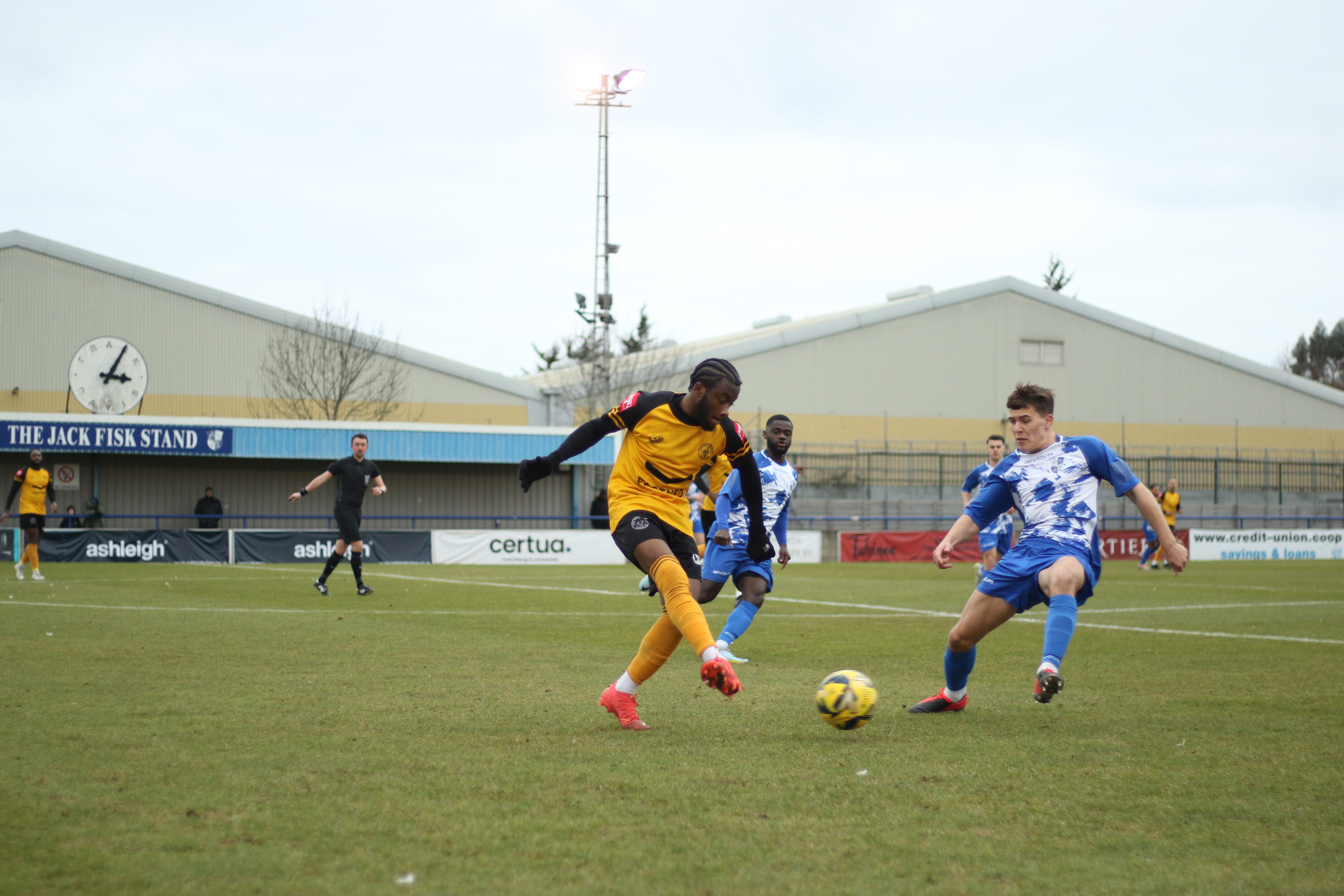 Wingate & Finchley have been members of the Isthmian Premier since 2011-12 so now well established. The club were formed in 1991 after a merger of Wingate FC and Finchley FC and the sides playing at Finchley's ground at Summers Lane were placed in the South Midlands League. In 1994-95 they were promoted to Division Three of the Isthmian League and were promoted in 1998-99 before being relegated the following season. They then moved between Division One North and the Eastern Division of the Southern League before returning to the Isthmian North. In 2009-10 they finished third in the North losing to Enfield Town in the Playoff Semi Final. The following season was their most successful winning promotion via the playoffs after a third placed finish and beat Harlow Town and Brentwood Town to go up. This was alongside winning the Isthmian League Cup and London Senior Cup in the same season. They settled well into the Premier Division although survived relegation in 2013-14 via a reprieve and in 2016-17 finished fifth losing to Bognor Regis Town in the playoff semi-final.  In 2017-18 a 9th placed finish was followed by 19th in 2018-19 and finished two points ahead of Whitehawk to stay up. The two unfinished Covid affected seasons saw Wingate & Finchley in 20th and 16th place before finishing 15th and 16th in the last two seasons.
This is the first of four important league matches for Cray Wanderers in November and although league performances haven't been bad the need for points to move up the table is imperative but this will be a test for the Wands.
DIRECTIONS TO WINGATE & FINCHLEY
Maurice Rebak Stadium, Summers Lane, Finchley, London N12 0PD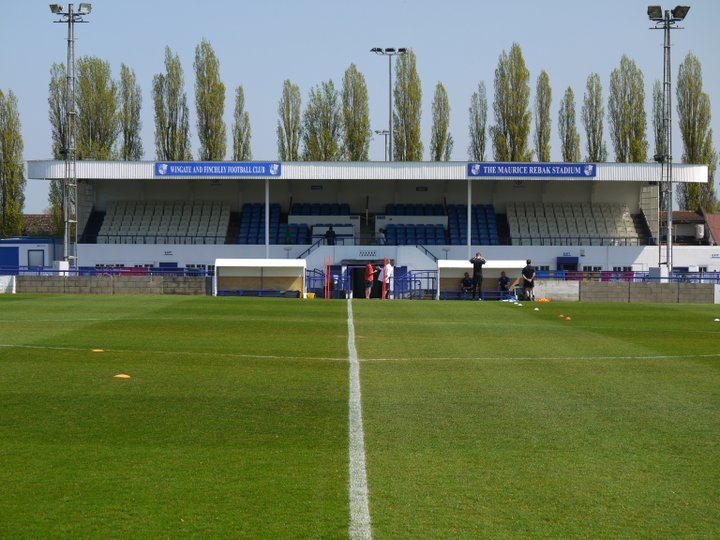 ADMISSION PRICES
Adults – £12
Conc (OAP, student, unemployed) – £8
U18s – Free
Cash and card are accepted at all sales points at the stadium.
Programmes: Online  
Supporting ID required for concessions or full price admission will be charged
Driving
The simplest way to get to the stadium is to get on to the A406 North Circular Road.
If coming from the West (eg via M1), go past Henlys Corner (taking the left fork after the traffic lights) and then drive for about 1 mile. The exit to take is the one immediately after a BP garage.  Take the slip road and then turn right at the lights onto the A1000.
If coming from the East (eg via A10, M11) take the A1000 turn off. At the end of the slip road turn left at the lights. Go straight over the next set of lights, then after 100m pass through another set of lights.  Then at the next set of lights turn right into Summers Lane. The Stadium is a few hundred metres down on the right hand side.
Please be aware NOT to park in the Rugby Club next door, as they will close their gates and lock you in. There are plenty of nearby streets, although please note not to park on the kerbs and also some surrounding roads have yellow lines.
The Club car park on matchdays is available for Club Officials (Home & Away), Players, Staff and VIP guests only.
Blue Badge Parking: 4 free spaces are available on the front forecourt.
Tube:
The nearest Underground station is West Finchley Station (Northern Line – High Barnet branch).  The station is a 10/15 minute walk away from the Ground. 
Walk north-east on Nether Street and then turn right onto Essex Park then turn left to stay on Essex Park. After 0.2 miles turn left onto Ballards Lane/A598 for 0.1 mile and then turn right onto Granville Road for 0.4 miles. Then continue onto Summers Lane for 0.2 miles and then turn right for the ground.
Alternatively go to East Finchley Station (also on the Northern Line, High Barnet branch) and get a 263 bus heading north towards Barnet. Get off at the bus stop just after the Summers Lane traffic lights
The Northern Line is running a good service this weekend also the Victoria line if you have to connect from Victoria and the tube network via St Mary Cray/Swanley/Bromley South.
National Rail
The nearest station is New Southgate in Travelcard Zone 4, approximately 1.5 miles from the Abrahams Stadium. Trains are operated by First Capital Connect and can be picked up from Finsbury Park (Victoria or Piccadilly Line and then a change for National Rail services.)
At the top of the station steps take the right hand gangway which brings you onto Station Road. Head left up Station Road towards the bus stop. The regular 382 service to Millbrook Park goes via Summers Lane and takes about 5-10 minutes. You will need to alight at the Woodgrange Avenue stop, which is a short walk to the ground.
Nearest Pubs:  The nearest pubs are the Elephant Inn in North Finchley which is also a Thai Restaurant around 0.6 miles away with the Tally Ho (Wetherspoons) similarly located. 
If coming into East Finchley then the Old White Lion and the Bald Faced Stag are a bit of a trek on foot but the 263 bus will take you from there close enough to the ground.
The clubhouse at the ground is excellent and opens 90 minutes before kick off.
For a decent chippie on what will be a coldish day you would think, The Two Brothers Fish restaurant in Finchley is worth a stop off. About 1.4 miles away or a 263 (south bound) bus will take you to the ground.  
Finchley is an area of the LB of Barnet which has three town centres in East Finchley, North Finchley and Finchley Central (Church End) and developed from the late 1800's with connections to the Great North Railway. The area is quite artistic and has been the site of a number of films and TV locations. Finchley was the home of the Goons' Spike Milligan and there is a bronze statue in the Stephens House and Gardens in East End Road. It was also the constituency of Margaret Thatcher from 1959-1992 and former speaker of the house John Bercow. Also singer-songwriter George Michael was born in East Finchley and Spice Girl Emma Bunton was born in Finchley. The area has a large Jewish community and the original Wingate club who Cray Wanderers played in the 1950's were formed in honour of an Israeli soldier Orde Wingate and to combat Anti-Semitism and the current set up was formed in 1991 as a merger of the Wingate and Finchley football clubs.